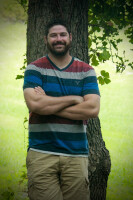 Nate Bundy
Youth Minister
E-Mail:

Nate has been with the Altamesa team since August of 2016. He is joined by his co-minister, best friend, companion, and wife: Kristin. They also bring their 3 energetic, fun-loving, funny, loud, and sweet kids: Jaxon, Brooklyn, and Tatum. Nate graduated from Lubbock Christian University with a degree in Youth and Family ministry on May 8, 2004 (a date easy to remember, because he married Kristin the same day). He has been in youth ministry at a vocational capacity since 2002. His primary responsibilities are to help teens create their own autonomous passion for God, and to equip their families to help instill that passion. Nate loves being involved in his family's crazy life, living life surrounded by friends, hanging out with teens, competitions and sports of almost any kind, the Dallas Cowboys, and food. Nate hopes that in all things, God is glorified through his actions and that the Father's joy is evident and infectious in his life.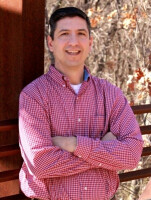 Steven Carrizal
Associate Minister
E-Mail:

Steven joined the Altamesa ministry staff in 2010. He is a graduate of Abilene Christian University with an undergraduate degree in Youth & Family Ministry (1990) and a graduate degree in Christian Ministry (2010). His primary responsibilities at Altamesa include Adult Education and New Members. Steven loves great food and great conversation. Most of all he finds great joy spending active time with his family. Steven and Debbi have three wonderful children: David, Rebecca, and Anna.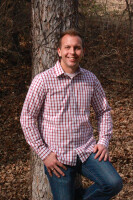 Micah Hobbs
Preaching Minister
E-Mail:

Micah has been blessed by God with his wife and best friend, Tara. They have three children: their daughter, Kadence and sons, Kaison and Kayman. He started at Altamesa as Preaching Minister in May 2012. He has a Bachelor's degree in Bible/Ministry and a Master's degree in Family Life Ministry from Oklahoma Christian University. Micah's main responsibilities are to preach the Word weekly; communicate the vision and goals of the church; welcome and encourage guests in the membership process; and to be involved in the life of the congregation through counseling, weddings, funerals and all-church events. Micah loves his family, being with people, exercising and being outdoors. Most of all he loves seeing how Jesus changes our lives as we learn to trust Him more.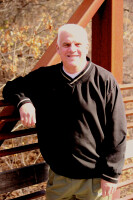 Dean Low
Minister of Administration
E-Mail:

Dean and his wife Cindy have been members at Altamesa since 1988. He joined the ministry staff in 2014, serving as Minister of Administration. Dean's main responsibilities are the oversight of the finances and facilities of the church. He has a BBA from Abilene Christian in Management & Finance, and an MBA from Texas A&M, also in Management and Finance. He has worked as a consultant and in manufacturing during his 36-year career. He enjoys hunting, sports (especially football) and travel. Dean and Cindy have two grown children, Nathan and Kimberly.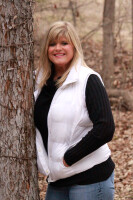 Linda Smith
Ministry Assistant
E-Mail:

Linda joined the ministry staff at Altamesa in May of 2005. She has 20 years of experience working in various administrative positions. Her main responsibilities as Ministry Assistant include: coordinating the church-wide calendar, weekly publishing of Altamesa Life, maintaining the membership roll, recording attendance, coordinating the church website, managing the front office and assisting with special ministry projects. Linda has attended Altamesa since 2000, where she is involved in various events. She sees her position as a place for ministry to the congregation and the community. She married her best friend, Terry Smith, in 2012. Some of Linda's favorite things are visiting family, traveling, working out and playing with her grandkids.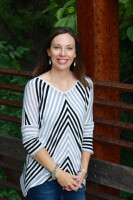 Andria Tucker
Children's Minister
E-Mail:

Andria began serving as the Children's Minister at Altamesa in August of 2016. She is responsible for the ministry to children from birth through 6th grade. Andria graduated from Texas Tech Health Sciences Center with a Master's degree in Physical Therapy in 2001. Andria and her husband, Cary, have been members at Altamesa since 2002. They have two children: Braden and Kate. Andria enjoys reading, watching sports, and hiking with her family. She also loves to spend time in worship and be with her family and friends.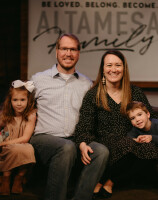 Lauren Carnathan
Connections Minister
E-Mail:

Lauren rejoined the ministry staff in January of 2020 as Connections Minister. She and her family have been longtime members at Altamesa and Lauren served as youth minister from 2007-2014. She has a degree in theatre from Abilene Christian University (2006) and has been involved in ministry since graduating. Her main responsibility is to invite and integrate guests and members into the life of the Altamesa church family. Lauren and her husband Patrick have two rambunctious kids: Clara and James who keep things interesting around their house! Lauren loves spending time with family, traveling (especially to Disney), baking, and all things nerdy.