Sunday Morning Adult Bible Classes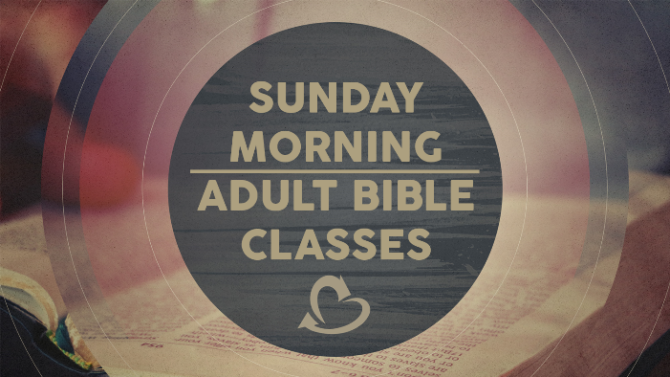 Click class titles for more information.
CHAPEL CLASS
Traditional class setting featuring an informative biblical presentation as well as class discussion and life application.
SENIOR SAINTS
A class for all ages who enjoy a little old-time singing and digging into Scripture.
TRIBE
A gathering of adults ages 22-45, married and single. Featuring two class options each week and a breakfast fellowship every 4-6 weeks.
HEART TO HEART
A core group of women committed to encouraging, supporting, and mentoring women of all ages and all stages of life. Our ministry is to provide a loving, caring sanctuary for women as they go through difficult times in their lives.
SPANISH/BILINGUAL
Learning and practicing English while reading the Bible and applying it to life.