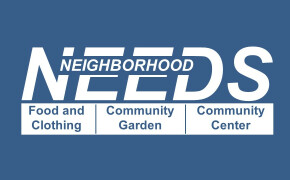 Helping Those Around Us
Our mission is to provide food, clothing, technology access, and mentor/counseling to those in need with God's help and in God's way. Our pledge is to serve in such a way that our visitors experience God through this ministry. Along with Altamesa Church of Christ, Neighborhood Needs has the following partners: Life.Church, St. Matthew's Lutheran Church, Genesis United Methodist Church, Southwest Christian Church, Christ Lutheran Church, Trinity Chapel, Hulen Street Church, Christ United Methodist Church, Hallmark Baptist Church, Southwest Christian School, Pregnancy Lifeline.
Food and Clothing
Open on Tuesdays and Saturdays 10:00-11:30 am for food and clothing.
Food and clothing donations can be made on Monday, Tuesday, Thursday, and Saturday from 8:30 am to noon. Donation receipts available. We service Zip Codes: 76132,76133,76134,76123,76109,76110,76115. You must have a current ID or Water Bill in your name that reflects your Zip Code.
Community Center
Technology access for those looking for work, housing, or life counseling. Open Monday, Tuesday, Thursday, and Saturday from 9 am to noon.
Tarrant Area Food Bank Mobile Pantry
The Mobile Pantry is at Altamesa Church of Christ the second Saturday of every month. Sign in desk opens at 8:30 am. Food is given out from 8:30 am to 11:00 am. Bring a bag or box to carry your food in. First come, first serve. No reservations are required.
Questions?
For more information about services provided as well as opportunities to volunteer, donate food or clothing, or contribute funds click the link below. To contribute funds online please see the giving page.
CONTACT us for more information