Abide: resting in the promises of Jesus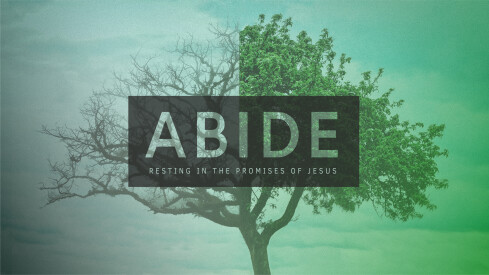 Series Description: The gospel of John is generally the most difficult and mysterious gospel to navigate. In a negative sense, it's weird; however, in a positive sense it is unique. John has an order and content all his own (as compared to the other three gospels). Perhaps, this is because he had more time to reflect on the meaning of the life and ministry of Jesus (written later…around 85 AD). Maybe, it is distinct due to his clear purpose of helping unbelievers have faith and Christians to continue theirs (John 20:30-31). Whatever the case, we know this is true: the majority of his content is unique. This includes the second half of the gospel that consists of intimate conversations between Jesus and his disciples. This dialogue begins with the foot-washing scene, continues with teaching about heaven, Holy Spirit, vine and the branches and ends with the great prayer of Jesus. Tucked away inside these defining moments are promises of Jesus to disciples that are meant to comfort and empower for the work of God.
Join us beginning January 6 as we abide in Jesus.