Altamesa Ladies' Retreat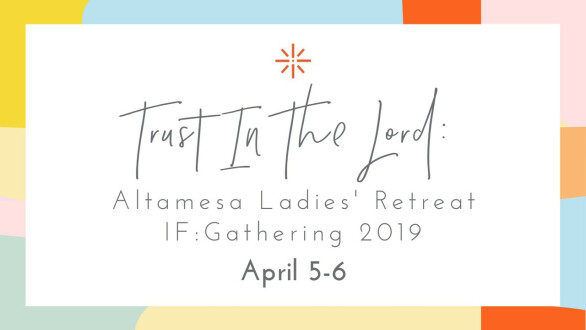 I wanted to invite all ladies to consider attending our Ladies' Retreat this year! It will be a special time for us to get to engage in special times of worship, learning, and fellowship with other women and young ladies. Our teens are invited to join us this year, and I wanted to extend the invitation to our 5th-6th grade girls as well!
Friday, April 5: 5:30 - 8:30pm
(Light Dinner Included)
Saturday, April 6: 9:00am - 3:30pm
(Breakfast + Lunch Included)
$25 per person
Registration online has ended but you are welcome to join us! Pay when you arrive.