Altamesa Men's Day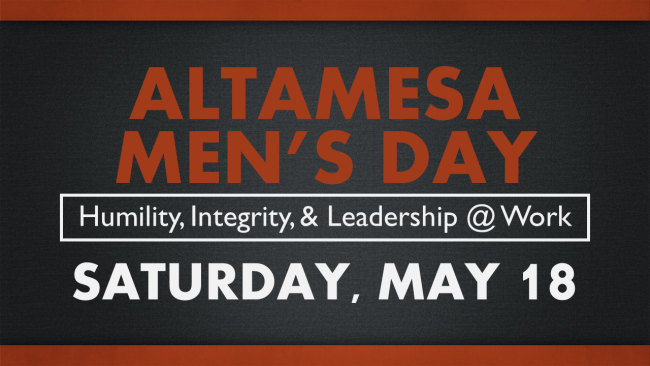 Featuring Guest Speaker
Andrew Kerr
-- Technology Executive
-- Author of The Humility Imperative
-- Franklin, TN
Full Bio
We need men who not only say they are Christian, but who live out the way of Jesus in the difficult environment of the workplace. The key, Andrew says, is humility. This capstone quality of today's most successful leaders creates a distinct leadership advantage in a culture of arrogance and pride. You will walk away from this experience with a plan to proactively seek humility.
Join us for a day of learning, food, fun, and intergenerational fellowship.

Saturday, May 18, 8 am – 4 pm
Registration opens soon.
Cost is $20.