Dessert and Dialogue- June 5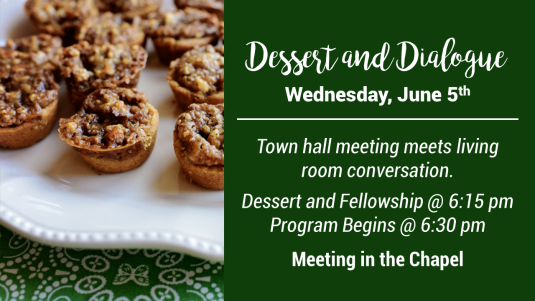 As we continue to ask the question, "Should we move to one, blended Sunday morning worship service?," the shepherds and ministry staff want to invite the congregation to practice a spiritual exercise. At our previous Dessert & Dialogue we opened our discernment process with this question. Now at our June meeting we will continue by working through the following framework:
Welcome, Vision & Prayer
Review of Discernment Process & Introduction
Spiritual Discernment Exercise
Questions & Answers
Congregational Events & Closing Prayer
Adult classes do not meet.