God of Creation: Women's Study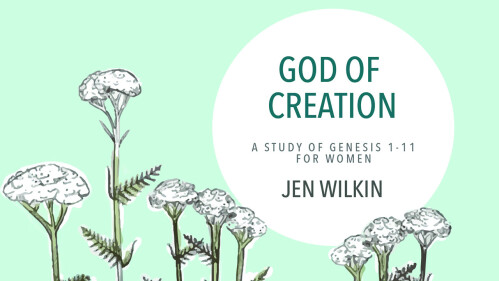 We are offering three options for this class: Monday, Wednesday and Thursday. In this 10-week study, we will cultivate a worshipful understanding of our holy Creator-God, explore Genesis as the "seed plot of the Bible" walking verse by verse through Genesis 1-11, and trace the theme of creation, the fall, redemption, and restoration. All ladies are welcome!
Monday Evening Home Study:
Monday, Sept. 10 - Nov. 5
7:30-9:00pm (No child-care)
Wednesday Evening On Campus Study:
Wednesday, Sept. 12 - Nov. 14
6:30-7:30pm (Childcare and children's classes available)
This class is here at the building in the Living Room.
Thursday Ladies' Bible Class
Join us at 10:00am for study and fellowship in the Chapel each week. Nursery provided as needed.
For more information, contact the church office.