Greater: life in God from Romans 8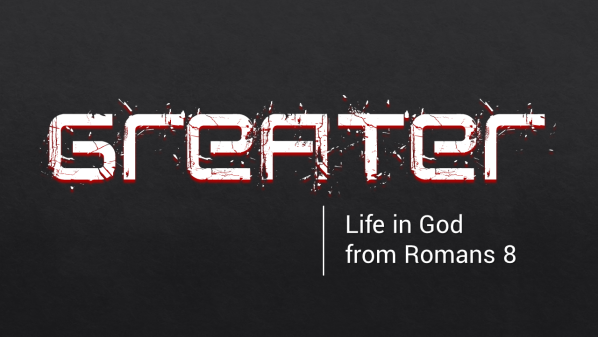 Romans is a letter that is deep and wide in theological insight. However, Romans chapter eight could be described as the heartbeat of the message. If you want to read about foundational truths of the church, you will find them here. If you want to discuss the beauty of God's redemption for the world, you will find rich themes within this chapter. If you want to discover the faithfulness of God, this is where it's at. Throughout the chapter, each section is brilliantly presented by Paul with two perspectives in view: life with God and life without God. If you want to draw closer to Father, Son and Holy Spirit, dive into this study. Romans 8 is all about life with our triune God is greater.
This series ends July 21.