Immanuel Bhutanese Church (IBC) to Relocate to Keller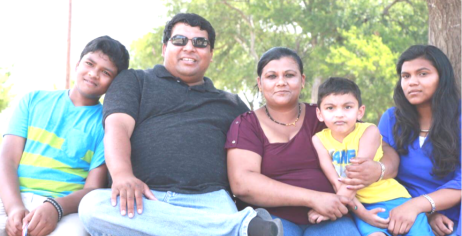 For some time the IBC Leadership and members have been seriously considering moving the IBC worship to north Ft Worth, if a suitable meeting space could be found. After much prayer and the help of many, Bear Creek Bible Church (BCBC), Keller, has approved and invited IBC to move to their campus & begin a renewed evangelistic effort among the unchurched Bhutanese/Nepali people living in the north Metroplex area. It is with sadness that IBC's Minister, Timothy Pachkoti confirmed that today, July 15, will be the IBC's last Sunday meeting in the Zone at Altamesa. He wants to "express our heartfelt thanksgiving towards ACC and volunteers of ACC for their thoughts and prayers for IBC".
Here are some of the things that have prompted this move:
Several IBC member families have relocated to north FTW to be closer to jobs.
There are currently four Bhutanese churches (including IBC) meeting in south FTW.
In the Keller area, there are over 1,200 unreached Bhutanese people.
Timothy says that no Bhutanese church is currently evangelizing in north FTW. IBC feels called to that mission field!
Thank you for all your support and prayers for Timothy, his family, and IBC. Since the Bhutanese arrivals began 10 years ago from the Nepal U.N. refugee camps, over 135 Bhutanese refugees have heard the Gospel, become believers in Jesus, and been baptized!
We celebrate our long relationship with Timothy, Christina, Anisha, Anush, & Andrew, and wish them well!! Please continue to be in prayer for them and IBC for everything to go smoothly as they make this transition!