Living Hope: faith lessons from 1 Peter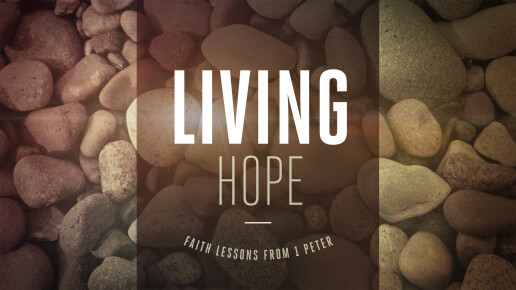 Series Description: We live in times where social values and structures are changing at a rapid pace. First Peter remains relevant and thought-provoking for the church today due to its emphasis on Christian engagement with society for all times and places. This timeless letter will assist us by affirming our Christian identity, guiding us in our relationships within and beyond the faith community and – with Jesus as our model – remind us that our salvation is now (kingdom living) and not yet (expectantly looking forward). Despite our present challenges of living among people hostile to Christ and his church, we must "continue to do good" through our "living hope," Jesus the Christ.
This series will start June 24.