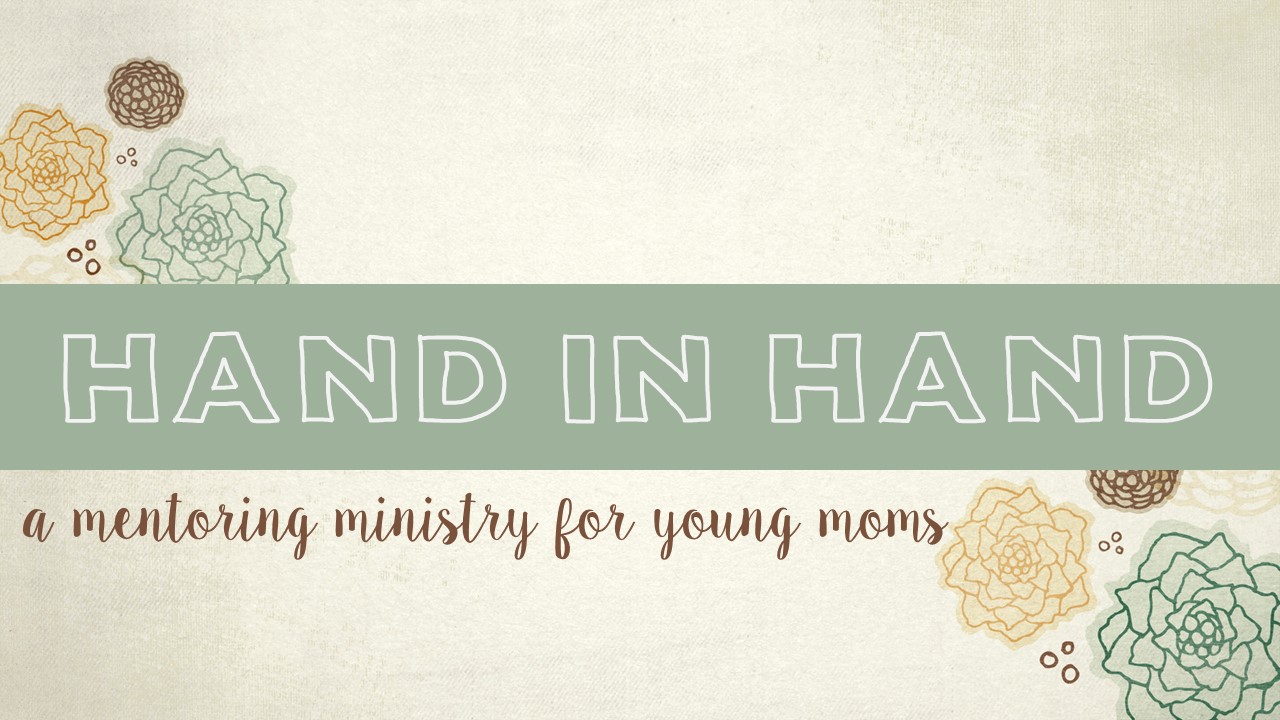 If you are an expecting mom or a mom of children birth through 1st grade, we would love to have you join us in Hand in Hand! We are older moms who desire to know and love younger moms, and our ministry is based on building authentic, meaningful relationships with one another.
We believe that while we are all uniquely different, we all desire relationships, community, girlfriends, partnering, and those we can laugh and cry with. Our goal is to make that opportunity available to you in the best community we know of; other women who are seeking to know and love Jesus better and pattern their lives after him.
We are planning to meet this year in the Fellowship Hall at the Altamesa Church Building. Our meeting times will be 6:30-8:30 on the second Wednesday of October, November, December, February, April, and May. Childcare will be provided with a reservation. (Please bring their meal.) We will prepare a meal for you and spend some time in small groups discussing things that are important and relevant to all of us.
If you are interested in coming to a dinner, please contact one of us for more information! We would love to hear from you!
Sheri Jones - 817.239.4947