Chapel Class
A Sunday morning Bible class featuring an informative biblical presentation as well as whole class and small group discussion and life application.
Fall 2023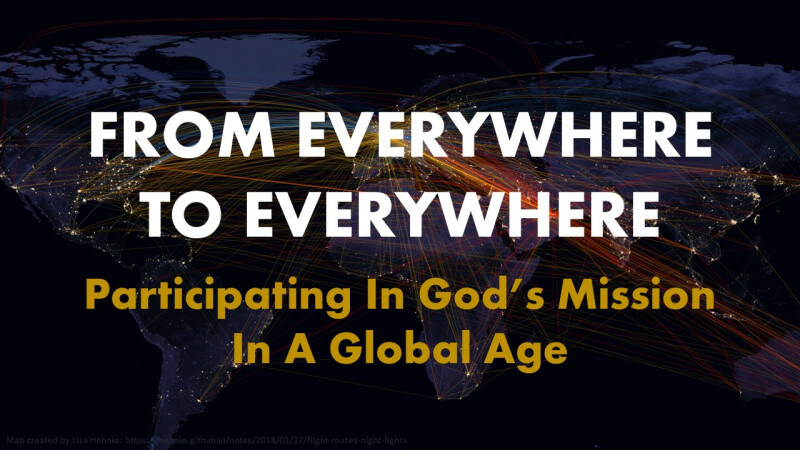 God is on a mission to redeem all of creation and everyone in it, and God has given us a mission to bear witness to this good news of peace, justice, and salvation to the ends of the earth. But what does this mission look like in the 21st century, among the diverse cultures, and at this particular time in the history of the world? The nature of the gospel remains unchanged, but the expressions, forms, and practices of the church on mission must change if we are to speak meaningfully in today's world.
Our primary resource for our study will be a video series from Al Tizon, affiliate professor of missional and global leadership at North Park Theological Seminary, in which he explores the question of how the church should practice God's mission throughout the whole world in the 21st century. However, we will open with three weeks of intro before getting to the video series.
Join us in the Chapel beginning Sunday, September 10th.