Our Why, What, And How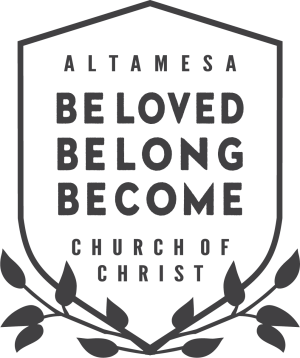 Every church is called to love God, love others, and make disciples. Most churches try to find a creative way to express this calling that reflects their church family. In our church family, we use the WHY, WHAT, and HOW to help us communicate and participate in this calling.


OUR WHY
We believe in the kingdom vision of Jesus.
This kingdom vision is discovered in the life and ministry of Christ, but especially revealed in his teachings within the Sermon on the Mount. Throughout the stories of the gospels, we find Jesus loving others well, welcoming people from various walks of life, and calling people to change their lives. This kingdom vision is most decisively demonstrated in the cross as the one who loves us and also gives his life for us (Gal. 2:20). Our 'why' is memorably stated as: Beloved. Belong. Become.


OUR WHAT
Making active participants in the kingdom vision of Jesus.
Participating in Jesus's kingdom vision means that we learn to love others well, learn to welcome people from various walks of life, and invite others into the life transformation work of the Spirit even as it is happening to us.


OUR HOW
Discipleship happens as the life of Jesus is reproduced in our life. In order to experience this kind of ongoing maturity, it is helpful to have a pathway of growth. We call this pathway at Altamesa our Discipleship Values. To find out more about each discipleship value, click HERE.