Senior Saints Bible Class
For all ages who enjoy a little old-time singing and digging into Scripture. Join us at 9 am every Sunday Morning in the Living Room or via zoom. For those who join us from home we offer a communion service following class. Click the button below to find out how to join the class in person on on Zoom.
TELL ME MORE ABOUT THE SENIOR SAINTS CLASS
Current Study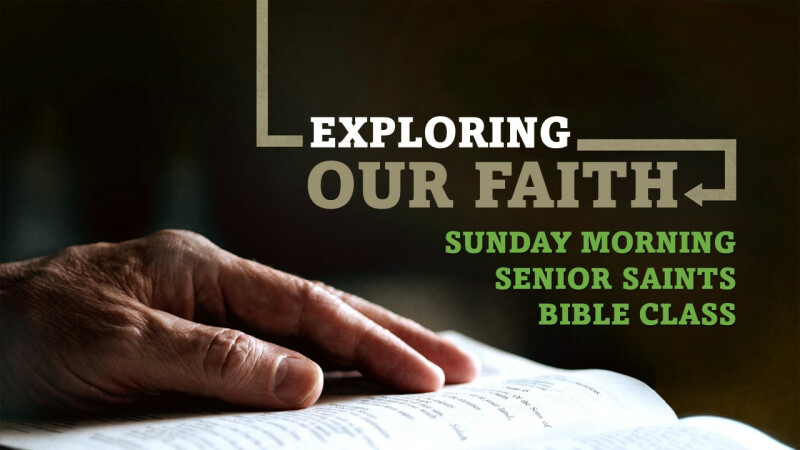 Exploring Our Faith
This is an open-ended series of topical classes about faith, each of which will run for a week or two.