Wednesday Night Adult Bible Class
A small group Bible study on Wednesday nights at 6:30 pm.
Note: On the first Wednesday night of each month we usually run a different schedule. sometimes we have our Family Dinner and other times we meet for communication and prayer. Be sure to check our calendar.
Current Offering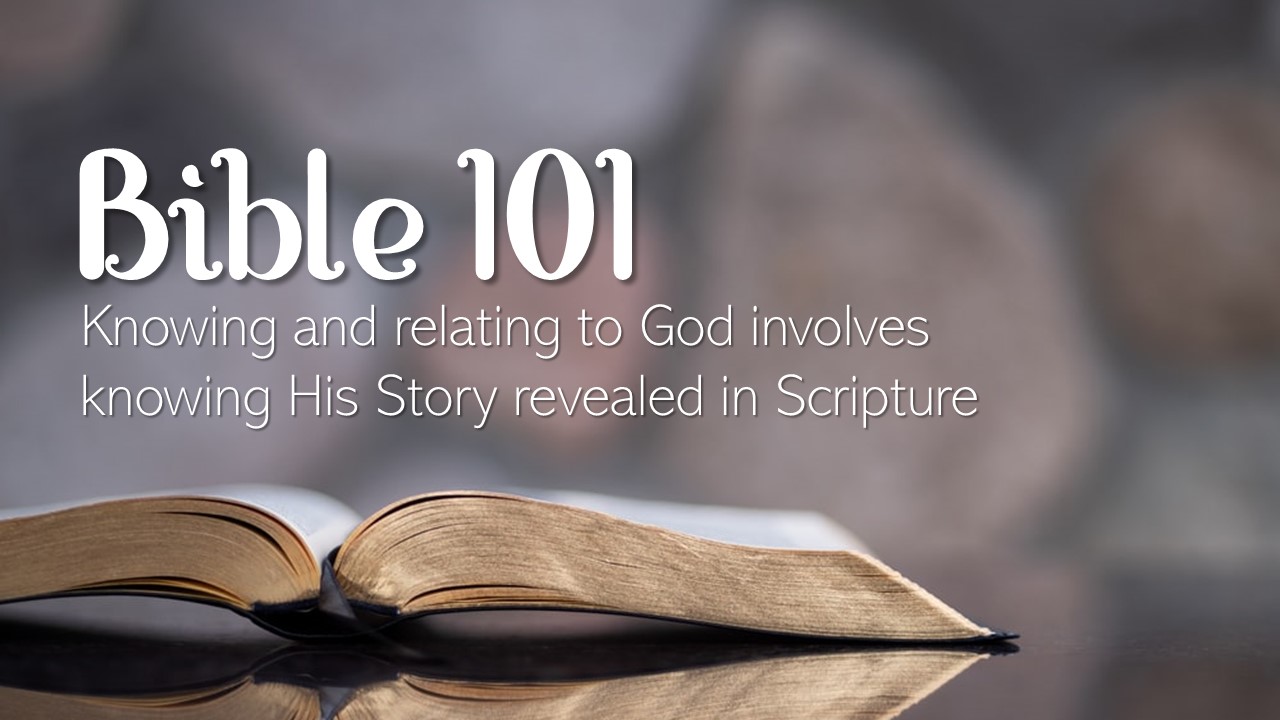 Knowing and relating to God involves knowing His Story revealed in Scripture! Bible 101 is the new name for a Wednesday night Bible study. We will begin on September 15 at 6:30 p.m. We will meet in the Living Room.