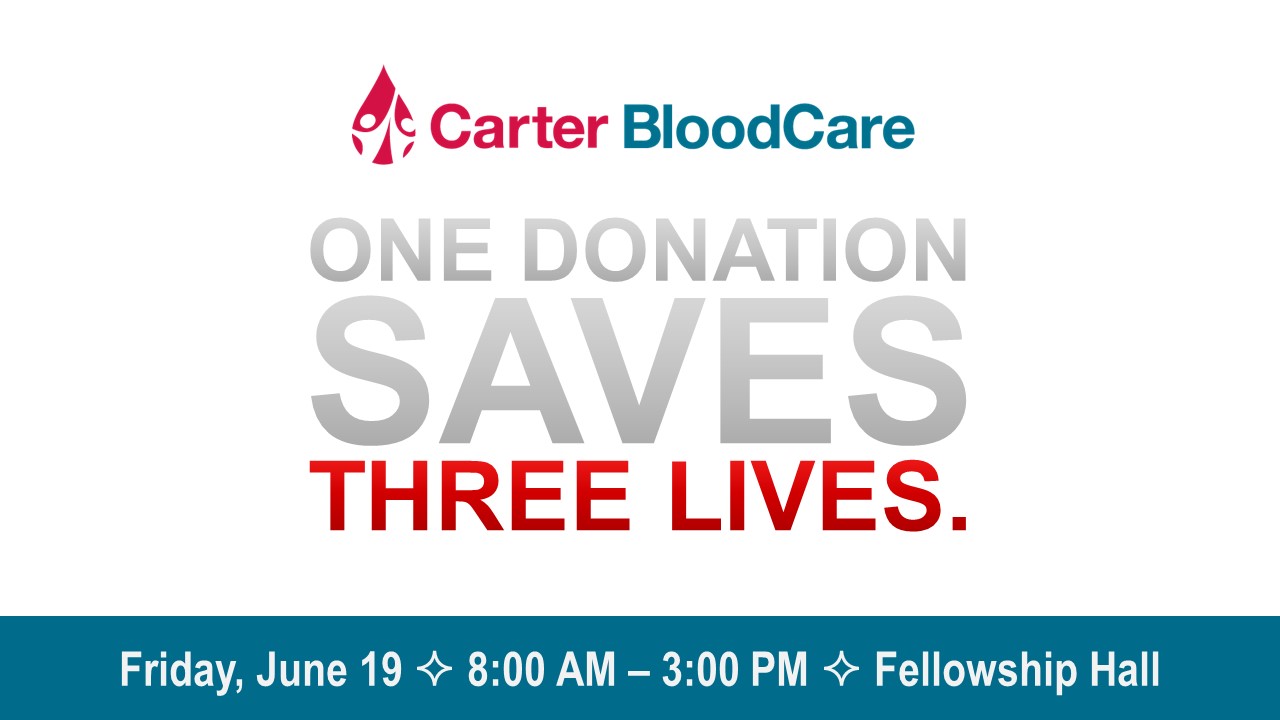 All donors must wear a mask.
Carter BloodCare declares CRITICAL blood supply. Hospitals are relying on our community blood supply, as an essential indicator to reopen to capacity.
Carter BloodCare recognizes there are concerns surrounding the COVID-19 outbreak and that you may have questions about what this means for giving blood, your blood drive, and the safety of the blood supply.
To honor social distancing:
Donors should make an appointment
Complete your questionnaire before arriving using Carter BloodCare's QuickScreen
Carter BloodCare staff will greet you and escort you thoroughly and promptly through the donation process, so that you may return to your newly revised daily routines.