Nursery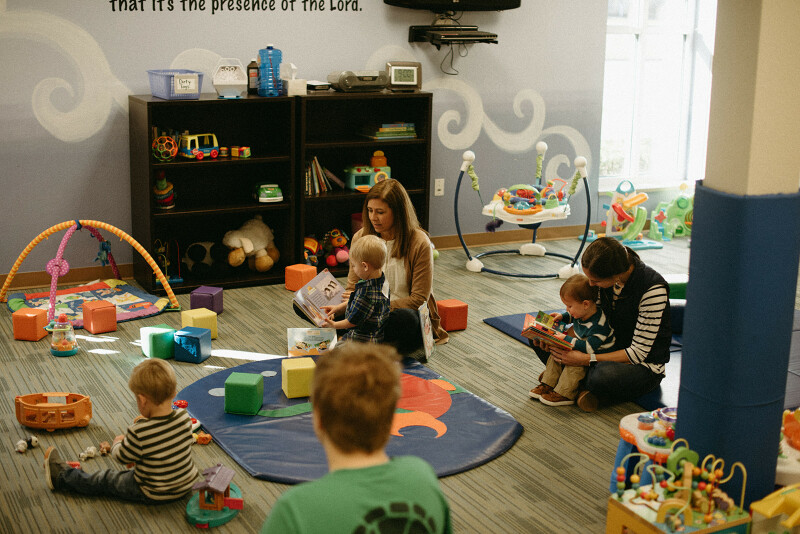 We are excited to welcome you and your child to our nursery! Your family is a blessing, and our goal is to provide a loving and safe environment to help introduce your child to God's love and His creation. We believe that even our youngest are learning at deep levels through play, teaching, and gentle care.
Bringing your little one to the nursery is always a bit easier when you feel prepared. When you come visit us for the first time, please stop by the Children's Ministry check-in station to pick up a Nursery Welcome Packet. This packet is designed to help you be informed about some of our polices for safety, hygiene, and health, and to provide a list of items to bring from home to help us best care for your child.
Sunday Morning Nursery [ Infants through 2 years old ]
Bible Class = 9:00 – 10:00 am
Sunday Morning Worship = 10:15 – 11:30 am
Children who attend Bible Class are welcome to remain in their nursery rooms during the transition between class and service. Volunteers may change during the transition time in each room; however, no volunteer will leave until a replacement has arrived to ensure the safety of our children.
All nursery volunteers and staff are required to pass a background check.